Registration Open!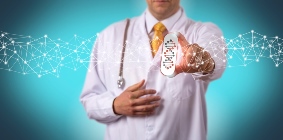 We invite you to join us on Tuesday, November 17 as we continue to explore genetics/genomics. This live webcast will discuss the importance of data and evidence regarding the use of genetics/genomics in treatment planning.  
Click here to register.
Activity date/time: Tuesday, November 17, 2020, from 1–2 p.m. EST (12–1 p.m. CST; 11 a.m.–12 p.m. MST; 10–11 a.m. PST)
Finding Activities to meet your needs
Search for education on a specific therapeutic area—such as transplantation, behavioral health or palliative care—by hovering over the Activities tab at the top of this page.
Or search by credit type by clicking on the Activities tab and using the sort check boxes.
Click here for detailed instructions on how to take on-demand activities.
UPCOMING LIVE CONFERENCES
Transcript
my pending activities